Hybrid Athlete
TRAINING PROGRAMS
Helping you combine weight training + running to become stronger.
Start 7-day free trial
You Don't have to sacrifice strength for running
As someone who loves to run and lift weights, I can relate to the struggle to balance both. However, with the right nutrition, workouts and recovery, you can achieve both.
THE 3 STEP PROCESS
---
1.

Sign up for the app and get your first 7 days for free.

(you can cancel whenever you want!)

2.

Watch the 8-lesson nutrition course, build your own personalized nutrition plan and begin one of the hybrid athlete training programs.

3.

Reach your fitness goals and learn how to combine weight training and running!
Start 7-day free trial
A LOOK INSIDE THE APP
Programs designed for you.
My workout programs focus on building size and strength with bodyweight and resistance training, improving your endurance with running workouts, and increasing your recovery with dedicated mobility sessions.
A LOOK INSIDE THE APP
Nutrition guides.
My app comes complete with 8 nutrition lessons designed to provide you a foundation to nutrition education.
A LOOK INSIDE THE APP
Coaching & Communities
Ask me questions directly
Share your success with me
Tell me what content you want to see
A LOOK INSIDE THE APP
Bonus features to help you succeed
Marathon running program & additional running guidance
Supplement recommendations
Exclusive Spotify workout playlists
JOIN THOUSANDS OF OTHERS
Lewis
JOEL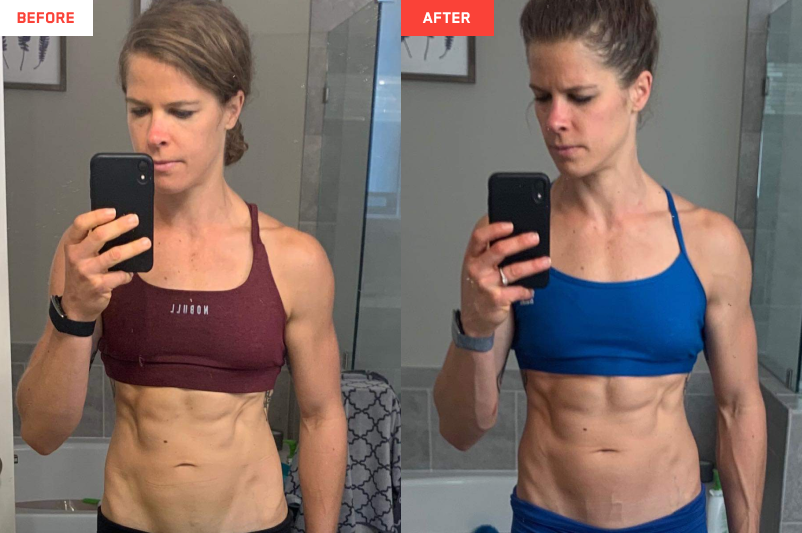 CORA
FREQUENTLY ASKED QUESTIONS
How much does the app cost?

You can join my app and community for free for the first 7 days. After that, you'll pay $14.99/month or $99.99/year. That breaks down to just $0.49 a day or $0.28 a day. You get access to endless health content every day for less than a cup of coffee!

Will this app really give me everything I need to succeed for only $14.99/month?

YES! For the low price of $14.99/month or $99.99/year you'll receive everything you need to reach your goals (weight loss, strength training, bulk up, etc.). My app features workout programs and individual exercises that you can perform at home or at the gym. You also get nutrition guides and access to workouts from 200+ other top trainers.

What makes your app different? How do I know if it will work for me?

If you haven't had success with other workout apps in the past, you may be skeptical about mine. But I'm here to tell you, I guarantee you'll get the results you want with me. Why? I don't give you one-off programs or PDF documents and no assistance. I add new programs (with interactive videos explaining exercises) on a regular basis. My content is new, fresh, and ever-changing to keep you motivated and ready to work! Plus, if you need help, I'm always here for you. You can message me directly if you have any questions, feedback, or simply want to share your success.

I'm a beginner, will I be able to do your workouts?

My workouts and programs work with any level of fitness. Plus, I walk you through all exercises with easy-to-follow videos and simple written instructions. This means you'll be able to do all my moves easily, accurately, and safely.

Do I need to purchase equipment to workout with you?

It depends on the workout! I have a lot of programs and exercises that require no, or minimal, equipment.